Red Rose Gypsy Readings
Oracle, Angel,Tarot and Gypsy Readings
Intuitive Soul Coach | Reiki Master | Psychic Reader | Workshop Facilitator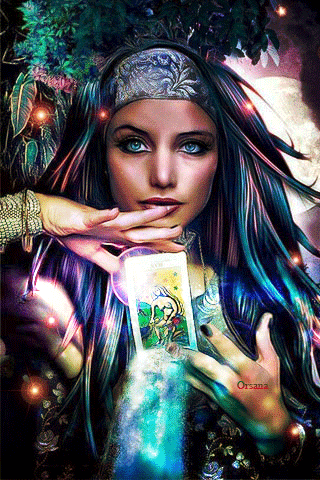 What are Tarot, Oracle, Angel, and Gypsy card readings:
Tarot is traditionally a pack of 78 cards with 5 suits and used as a tool for readings, coaching, clairvoyance, exploring your inner self and guidance.

Oracle and angel cards are usually less in amount of cards and is more free form.

Gypsy card readings are done with a standard card deck or a combination of decks. Maria follows a method that was taught to her when she was 12 years old.
​
Maria's story:
Maria aka Red Rose Gypsy had an interest in cards from a very young age, started to develop her skills in her 20's and became certified in her 30's. People would always say to "You pick things up so easily, you're so intuitive", "you have a special gift".
At the age of 13 while travelling on a family trip, to one of the Greek Islands Maria started drawing crosses with the mist on the back seat window. "What are you drawing"? her mum asked "Oh nothing, just playing" she replied. A few moments later, there was a scream, mum called out "prosexe" (be careful). The car slid while turning and they fell down a cliff, the car went through trees and bushes then stopped. Maria had sensed something was about to happen while drawing the crosses, she also knew all would be ok. She had a feeling, a knowing that they would be safe. There was not a scratch on anyone and no damage to the car either. They climbed up hand in hand, got seen by a truck driver who stopped and assisted us.

Maria has had a few of these premonitions over the years and decided to investigate, some may say it was answering a calling. She studied, developed her knowledge and skills then came experience that now allows her to assist people and guiding them on their soul journey.

She has studied with Doreen Virtue and Radleigh Valentine, travelled nationally and internationally and spent time with various natives and elders. She offers Oracle, Angel, Tarot and Gypsy readings, personal space clearing using the Native American feather technique learned in the U.S. She's also certified NLP and Reiki Master Practitioner and additionally traveled to California, gained a certification in Soul Coaching®, Past Life Coaching® and Soul Coaching® Oracle Card Practitioner training, taught by the amazing, Hay House Author and spiritual teacher Denise Linn.
​
Allow her to assist you on your current path, using a collaborative & person centred approach, utilising a combination of modalities learned over the years.
​
​
​